6 Trends that will impact Content Marketing in 2018
Change is the only constant, and Content Marketing is no different. From the look of things, it is going to be an exciting year ahead! Let's check out 6 trends that will impact content marketing in 2018.
1. The Content Publisher Approach
With the digital space becoming noisier each day, brands will start to realise that the traditional sales-driven marketing approach will not work anymore. 2018 will be the year where an increasing number of brands will walk away from the conventional marketing approach and move towards becoming content publishers.
To succeed and cut through the clutter, providing value is key. For brands to provide value, they cannot afford to focus too much on their products. Instead, they will need to learn how to tell better stories. i.e. how to help, entertain, inspire, and educate their target audiences.
"Selling is never about convincing. It is always about helping." – Mark Cuban
With a content publishing approach, brands will need to start asking questions geared towards "How would my audience benefit from my efforts" instead of "How many units can I sell."
2. AI-Powered Content Marketing
No, we are not talking about Skynet (at least not yet), but AI (Artificial intelligence) is here to stay. In the context of content marketing, 2018 will see the emergence of affordable AI-powered tools that help to automate time-consuming tasks such as discovering keywords, topics suggestion, Content Optimisation, writing and scheduling content.
An example of such an AI-Powered tool would be Shopify's virtual marketing assistant, KIT. I've personally tested KIT before, and I was truly blown away by its efficiency. I was able to, with a few commands, create Facebook and Instagram ads, EDMs and also generate a comprehensive report. Tasks that would previously take hours. Best of all, this tool is free for all Shopify users.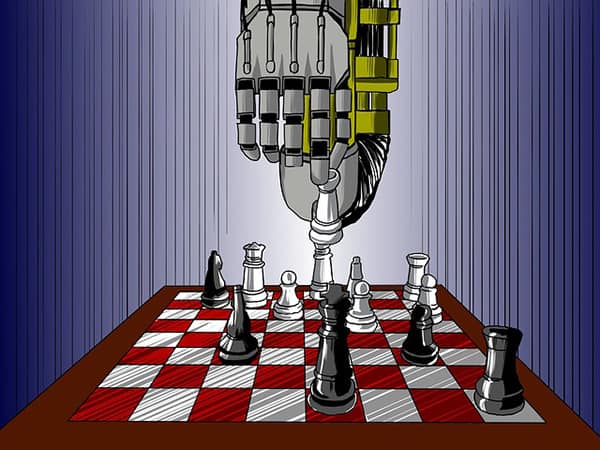 With companies such as Amazon, Google and Facebook also investing billions on Artificial Intelligence, it is just a matter of time before they start launching affordable AI-powered tools to help enhance their existing ecosystems and disrupt the industry even further.
Even with such advancements, AI will never be able to completely replace the human and emotional elements required for content marketing. But that said, the advent of AI-powered tools will result in leaner teams. Instead of outsourcing to external agencies, marketers can reduce cost by bringing a lot of these tasks in-house or even reduce the size of their teams.
3. The Emergence of Voice Search
The way we search is continually changing. Currently, many of us are still typing out your search queries, but an increasing number now favour voice search. This trend has much to do with the rise of virtual assistants like Siri, Alexa and Google Assistant.
In 2016, 20 percent of Google's mobile queries were voice searches, a number that will swell in 2018. According to industry predictions, more than half of all search queries will be voice-based by 2020.
In light of this rising trend, brands will need to align their content strategy and start considering voice search as part of their overall content strategy. Brands will need to think of questions and answers and look at long tail keywords.
Given that voice search is primarily dominant on mobile devices, a majority of voice searches are location-based queries. To ensure content visibility, brands must learn to include local data within their content pieces. This includes localized keywords, user reviews, and contact information.
4. Video First Approach
When I first started working as a community manager, the usual content calendar for most brands consisted of 80% curated content. Gradually, the demand for branded original content increased, but primarily it still consisted of images and text formats.
These days, video is the format that everyone talks about. With the modern consumer becoming increasingly harder to engage, the video format has been looked to as the solution for brands to acquire the rare commodity – human attention.
Another major factor that has resulted in the video first approach is Facebook's preferential treatment towards video content. i.e. a video content is more likely to garner higher reach as opposed to other formats like images.
To support this trend, Facebook has also launched Facebook Sound Collection, giving creators access to thousands of (Free) audio tracks and sound effects.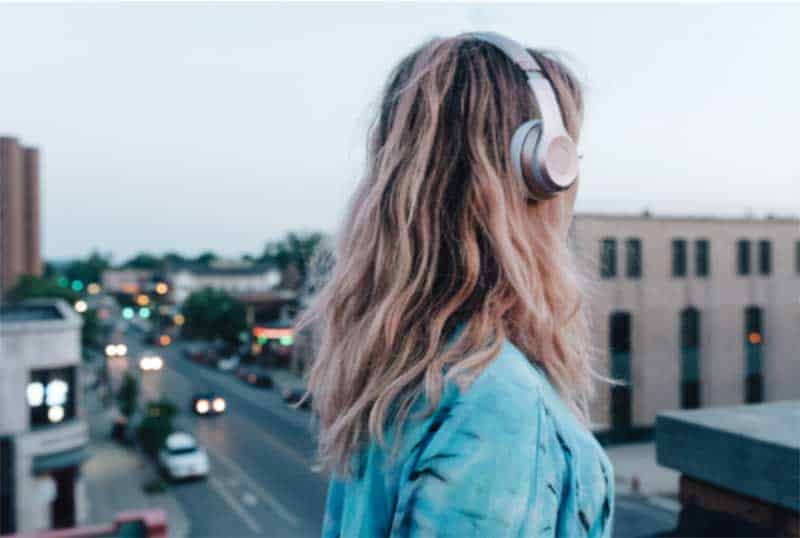 In the past few years, traditional marketing budget has gradually shifted towards digital. 2018 will see another shift towards video content production. It has also become a norm for most agencies and brands to acquire in-house video production capabilities. DDB Group Singapore, one of the leading ad agencies in Singapore recently launched a new film and content division; such a move evidently signifies the demand and shift towards the video first approach.
5. The Demand for Content Hubs
When the World Wide Web first started, brands were scurrying to build up their websites; and when social media became popular, brands were rushing to hop on the social bandwagon by developing social media presence on the likes of Facebook, Twitter and Instagram.
As the saying goes: Facebook giveth, Facebook taketh, one algorithm change and you're back to square one. With social platforms changing their algorithm all the time, many brands are starting to take control of their fate by building a content hub
With an increasing shift towards a content publisher approach, we have seen an increasing number of brands developing and focusing their engagement on their content hub. Some prominent names that have already jumped onto the content hub bandwagon are the likes of OCBC, Ministry of Manpower, Keppel, Singapore Kindness Movement, DBS and POSB.
6. The Need For Speed
Even with the shift towards content hubs, brands will still need to rely on social networks for content distribution. An essential factor that brands and publishers will need to take note of is the need for lightning fast browsing experience, especially on mobile devices. Patience is a virtue, even more so in this on-demand generation.
Meet Instant Articles and AMP (Accelerated Mobile Pages), Facebook's and Google's solution to instant gratification. Instant Articles or AMP enables instantaneous loading of articles which would usually take up a substantially longer load time.
For brands/publishers that regularly seed articles, enabling both Instant Articles and AMP is imperative to ensure efficient distribution and creating an optimal mobile browsing experience for their users. Case in point, brands and publishers who fail to enable Instant articles and AMP will lose the race and get left behind.
Change is inevitable but as Content Marketers, the one thing that does not change is the need to provide value to audiences and that's one thing Content Marketing professionals should always focus on.
"Your biggest challenges next year are understanding your customers, providing a high level of service, focusing on better advertising that's a lot less intrusive, and improving the attribution for your marketing spend."
– Avtar Ram Singh