Interview: The Team Behind Owl Coffee's "Hello~ 过年几happy有没有?" Video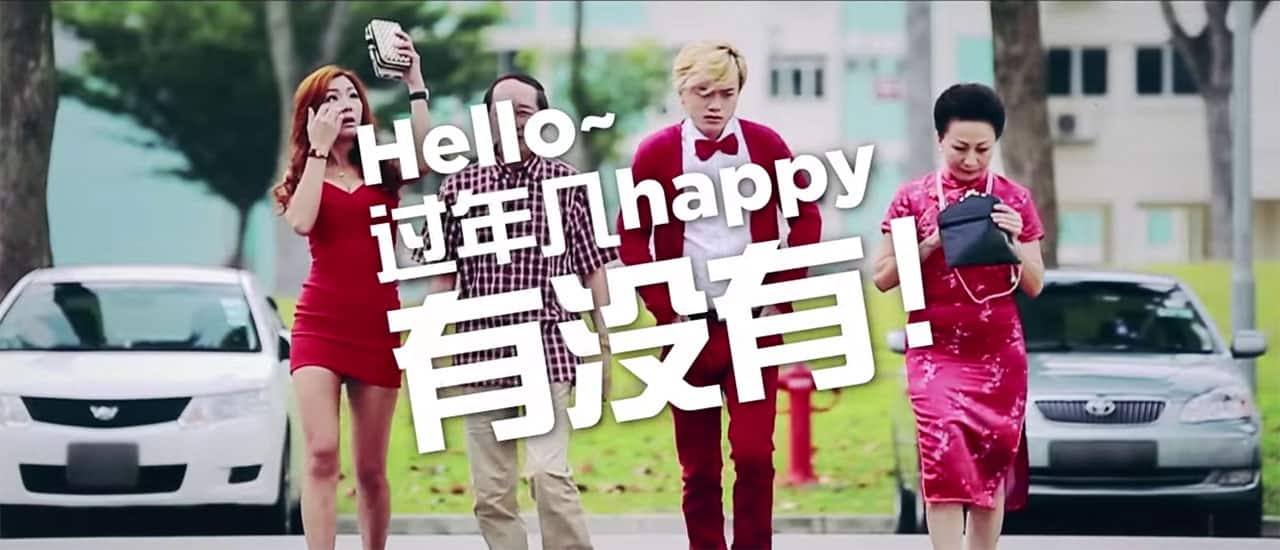 We are just a couple of days from the Year of the Rooster and to get into the CNY mood, we looked at OWL Coffee's "Hello~ 过年几happy有没有?" video. This Chinese New Year campaign, launched in 2014, has garnered over 1 million views and has many learning points. We had the pleasure of speaking with Black On Black, the team behind this successful CNY campaign.
So was coming out with a viral video in the original brief from the client?
Originally, this was supposed to be a (traditional) Chinese New Year well-wishing video to thank customers for their support. However in light of OWL's re-branding and their continual effort to connect with a younger audience, we decided to create fresh content that Singaporeans can really relate to.
We wanted to develop something that would cut through the CNY clutter and be a breakthrough for OWL brand. Some guidelines we observed when developing the film were:
1. We are not here to sell a product.
2. We want to entertain.
3. We want to connect with our audience with authenticity.
4. We want to create a truly cool, 100% Singaporean CNY tune that is a wonderful mash up of our cultural diversity.
So why an MTV and not a video skit?
The growing influence of modern (Western) sensibilities means that the idea of the Lunar New Year is far less appealing than it used to be, especially among the younger generation who perceive Chinese traditions and customs as garish and outmoded. One such instance would be the run-of-the-mill garish and outmoded festive greeting tunes or videos that we are so often exposed to.
Within the creative team, we enjoy music and drama and wanted to do our part to change that, so the idea of an MTV just came naturally to us. To play out this tension between the old and new, we juxtaposed musical styles: we have brash, aggressive rap on one hand, and a conservatively mellow Chinese tune on the other.
So how was the client's initial reaction to this idea?
Like all things new or unfamiliar, we received mixed reactions. A good majority were excited about it, but some were uncertain because this was something very unconventional. As much as we all wanted to speak out these "CNY truths", we had to also make sure it was entertaining and not offensive.
Finally the clients went ahead with the final edit because they believed, with their sole impetus to entertain, the audience would be able to appreciate their sincerity.
Media budget aside, what were the KPIs set by the client?
Since the objective was to entertain and connect with the younger generation, honestly we didn't cast a KPI in stone, but we were hopeful to get 500K views. Till date, I think the views are still growing, the last I checked it was 1,324,774 views.
What do you think are the key factors that contributed to the success of this video?
For starters we did not begin by thinking "let's make a viral video". We wanted to make something that was sincere and right. We incorporated deep and authentic human insights and I think what really went right was, we prioritised the audience's needs, rather than the brand's, this required bravery from the clients. Like someone once said, we can only be as creative as our clients would allow us to be.
To anyone looking to make a good piece of digital content, maybe I would say – "Be authentic and brave."