The Brick-and-Mortar Comeback Story
When Amazon.com sold its first book online, it signalled the inevitable decline of traditional brick-and-mortar retailers and ushered in a plethora of companies disrupting the traditional business segments by making goods and services available online. It was a brutal time for businesses as startups were caught in the dot-com bubble and many traditional businesses could not survive the onslaught of more nimble and lean online competitors. Eventually, when the dust settled only the strongest survived.
At that time, it wasn't hard to imagine the future of retail where stores are rendered obsolete and everything is made available at the click of a button. Fast forward 20 years, have we arrived at that future? While no one will dispute that e-commerce is here to stay, we have come to a new appreciation of what the next phase of retail will look like.
As brick-and-mortar retailers struggle to compete with e-tailers and to keep their shops open, a new wave of e-tailers have ventured into the very space they helped vacate. How should brands adapt to stay relevant in the climate of this reversal?
Amazon.com and Xiaomi Make a U-turn
Amazon.com is widely credited as the catalyst behind the death of traditional bookstores, so believe me when I say we need to sit up and listen when Amazon decides the next phase is physical bookstores.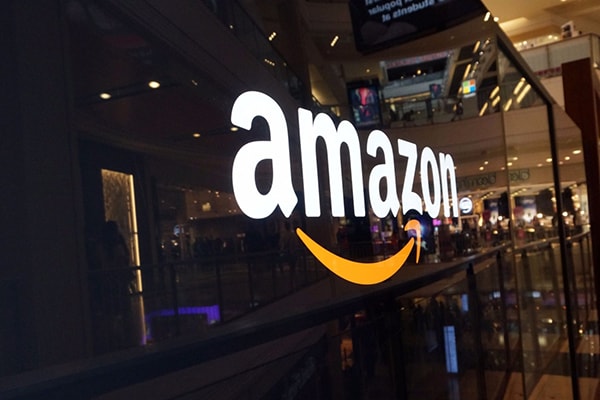 By the end of 2017, there will be at least nine physical Amazon bookstores in major cities around the United States. Their main justification for venturing into brick-and-mortar? To better engage customers and cross-sell other Amazon services such as Amazon Prime.
Besides Amazon, we're seeing more major e-tailers emphasize the importance of a brick-and-mortar strategy. Xiaomi was known as the Apple of China in the first few years of their meteoric rise. They were extremely proud that they could reduce overheads and transfer savings to their customers since they only operated online. It worked well when phones sold out within minutes due to heavy demand.
However, they have since changed their stance as they struggle to hold on to their domestic market share in the face of fierce competition from physical retail stores and rival brands. In Dec 2016, the CEO of Xiaomi announced that they would be launching 1,000 new retail stores in China along within the next three years to win back market share. A huge U-turn from their humble online beginnings.
Irreplaceable Experience with a New Audience
Even with these indications, the rise of physical retail stores does not mean the slightest sense of a decline for online retail. Retail, in general, has very much evolved and we need to understand the underlying principles and elements that will work for retail in this generation.
As much as we try to digitize the retail experience, there's much of it that is irreplaceable. Nothing beats being served by an attentive staff or trying on the items in person. Furthermore, visual merchandising in a store can transport a customer into a different spatial possibility that sells the brand's story and identity, something online shopping will never be able to achieve.
Another key element to consider is that the bulk of spending power now lies with the millennials. This change of audience has also brought about a different appreciation of value. Our parents' generation sees value as affordability vs. quality, but the millennials have a significantly different value system.
Millennials have tremendous brand loyalty, surveys indicate 70% of them will always return to brands they love, even if they have to pay a higher premium. Many studies have also shown that millennials prefer to shop physically if the store provides unique and bespoke services. It is apparent that this experiential generation is less concerned about where they shop as to who they prefer to shop with.
So in the light of this shifting retail landscape, how can brands capitalize on this new trend of a brick-and-mortar comeback?
Brand Engagement: The Audience of One
Consumers respond poorly to generic customer experiences and want to feel that the brand is tailored for them. There is a need to constantly build dynamism in customer service as the oxymoron of mass personalization becomes more relevant than ever.
Brands must take note that while you market to all, your tone needs to be as personal as if you're marketing to one particular person across multiple platforms.
Starbucks is a leader in engaging millennials, they have a physical product and the transaction's endpoint is funnelled to the stores. They understand the need to engage their audience individually by taking advantage of digital marketing and social engineering to effectively engage this digital generation in the real world.
Online/Offline Congruency and Availability
The key is in looking at your brand's online and offline assets as one. One is the extension of the other that makes up the complete brand experience. Making your brand available to your customers at every step of their interest is a layered and funnelled way to conversion.
From the moment they engage with the brand's various online touch points till the moment they enter the store, or even with after sales services, the brand must not only available but be congruent as well.
Congruency is the point where your beliefs and principle are in agreement with your actions. Who you are, what you say and what you do must align. A brand is no longer just the look and feel, consumers can smell a manufactured brand.
Your business' intentions and expressions need to be authentic. One of the best ways to let your audience learn more about you is to provide content on your brand's priorities outside of monetary interests.
The Body Shop consistently puts out content about organic farming, sustainable living and community interests instead of just amplifying their store promotions. More than that, you just need to walk into their stores to experience the same messaging. From their choice of ingredients in their product to the packaging, they all paint the same picture.
This way, audiences can learn more about The Body Shop's  interest and priorities over time. Letting them identify and relate to the brand gives them more reasons to stick with the brand, truly building a relational brand story.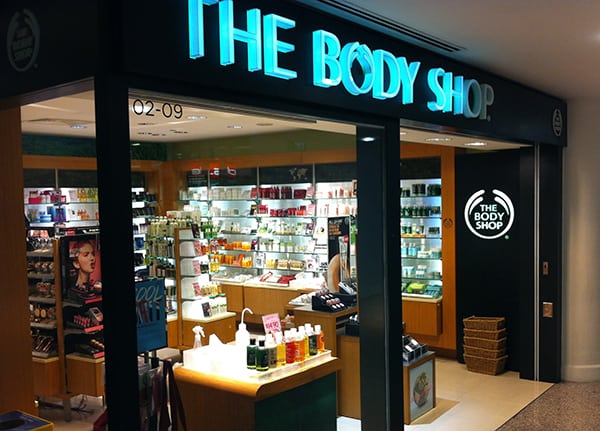 It's a brave new world out there and I'm happy to see that the future of retail isn't one dimensional. More than ever, content marketing has become an essential component in this brick-and-mortar comeback story to stand out from the competition and build character for the business.