Learnings from Google Webmaster Conference Singapore 2019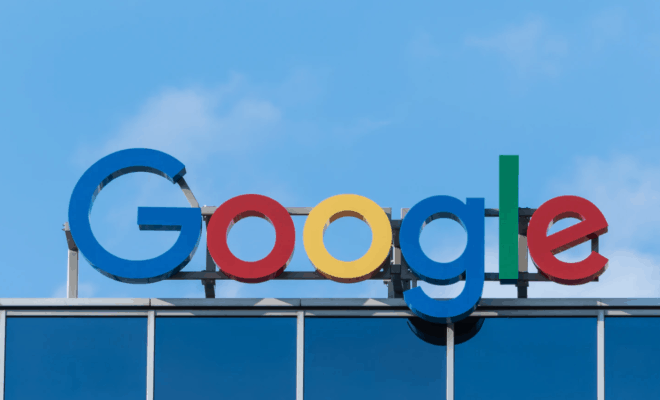 I recently attended the Google Webmaster Conference Singapore 2019 –  a conference hosted by the Google search team for website owners, digital marketers, web developers, and SEO professionals. Besides getting the latest updates on Google Search, I also got the opportunity to affirm some of my theories on SEO directly from the horse's mouth!
Before we start, let's look at Google's mission statement. This was brought up repeatedly throughout the conference as well as past Google events. Thus, businesses should always bear this statement in mind and align with it if they want to be successful on Google Search.
"TO ORGANIZE THE WORLD'S INFORMATION AND MAKE IT UNIVERSALLY ACCESSIBLE AND USEFUL"
Links: First up, links! Google bots love links because it helps them discover new websites (external links) and the structure of a website (internal links). Links (relevant ones) will still be Google's key signal when it comes to ranking web pages.
Sitemaps: Almost equally as important are sitemaps, sitemaps help Google bots to discover your pages. Remember to submit your sitemap on Google Search Console.
Core Algorithm Updates: Often webmasters would go into panic mode when there are core algorithm updates, however, Google's Gary Illyes has assured that they don't have to worry about fixing anything. When ranking dips, it usually just means that other competing pages have optimized their pages better.

Webmasters every time there's a core algorithm update
HTTPS: Google is committed to giving users a safe search experience, thus securing your website with HTTPS is key! If you are still using HTTP, it's time to get encrypted! Users of Google Chrome would also see "Not Secured" for websites which are still on HTTP, and this discourages users from going beyond the homepage.
Domain Age: Contrary to popular belief, Gary Illyes confirmed that Domain Age is not a ranking signal, furthermore, the vast majority of Google's signals are URL-related and not domain-related.
The Need For Speed: Speed continues to be an important ranking signal, Gary Illyes has also added that Google does not look at server response time, instead they look at multiple signals on how fast a page loads. Simply put, make your site as fast as you can and leverage tools like PageSpeed Insights and Lighthouse to optimize page speed.
Voice Search: You would have heard a lot of BS from agencies and gurus emphasizing on how businesses should be preparing for voice search and here's Gary Illyes's response: "You don't have to do anything extra to optimize for voice search except to write your content more naturally." – Something which businesses should already be doing with or without voice search.
Mobile-First Indexing: The key insights behind "Mobile-First Indexing" is that Google initially used the desktop version of the website to rank, as mobile searchers started to increase, ranking desktop pages became less important. Google is now crawling websites with mobile as a priority.
Responsive Web Design: Responsive web design is recommended by Google as bots only have to crawl one single website. Take note of the distinction between "Recommend" and "Preferred". Google has also emphasized that they don't have a preference.
Sites with a different version for Mobile & Desktop: The priority is to have content rank on mobile sites
Responsive Sites: Don't worry, just go back to sleep
Keyword Density: According to Gary Illyes, keyword density doesn't impact search ranking at all and terms like "Optimal Keyword Frequency" does not exist! A reminder that businesses should always write naturally and not focus too much on how many times a keyword should appear.
Metadata: Google uses metadata like "Meta Title", "Meta Description" and "Alt Text" to understand web pages better and needless to say, ensuring that important keywords are included within metadata is a must – again, writing naturally is key.
Structured Data: Simply put, Google uses Structured Data to understand the content of your web pages. Webmasters can give Google explicit clues about the meaning of a web page by including structured data. Webmasters can use Structured Data to provide information about a page and classifying the page content; for example, on a recipe page, what are the ingredients, the cooking time and temperature, the calories, and so on.
Minimum and Maximum Word Count: Google looks for the best answer to every query, and it doesn't measure it by word count, instead they look at relevancy, content quality and competition. In short, there is no direct correlation between word count and ranking. However, depending on the query, content comprehensiveness and depth are important factors to consider.
TLD (Top-Level-Domain): It doesn't matter if you are using .com or .sucks, Google doesn't care!
Sub-domain vs Sub-directories: I've personally gotten into this argument before and until the conference, there was no real conclusion. According to Gary Illyes: "We really don't give a crap, it should be a business decision." – Mystery solved!
Google News and Google Discover: Google recommends Google News and Google Discover as ways which webmasters can reach out to more people organically.
Content is STILL King: Last but certainly not least, content is STILL king! And if you want your content to be King, it is important to understand E.A.T (Expertise, Authority, Trustworthiness). And generally speaking, Google needs content to understand a page better. So the better your content, the better Google understands your web page and this would mean…better search rankings!
Important Resources From Google
Google Search Console
Search Quality Evaluator Guidelines
To learn more about SEO, check out articles that I've written previously
The Digital Marketer's Guide to SEO
Effective Keyword Research: The Start to Great Content Marketing